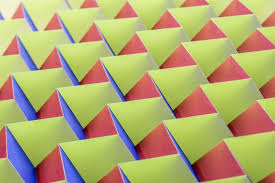 Foldcore - FOLDCORE
Foldcore® consists of a team of engineers and innovators that is passionate about providing new solutions to the challenges in advanced lightweight design. On the search for innovative core materials, they discovered the power of folding as the key to new versatile and high-performance core materials.
Foldcore® sandwich cores can be produced for papers, metal and thermoplastic foils and composite materials, including aramid & carbon fibres. These base materials are transformed quickly and efficiently by cutting edge folding technology into high performance cellular materials. A host of industries benefit from Foldcore® application including aerospace, automative and shipbuilding as well as rail and civil engineering.
In addition to its mechanical performance, Foldcore® offers unique customisation opportunities and multifunctional potential. Key features include venting capability, near-net-shaping an micro-scale patterning.
http://www.foldcore.eu/